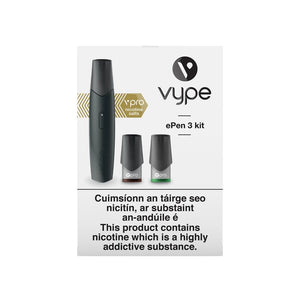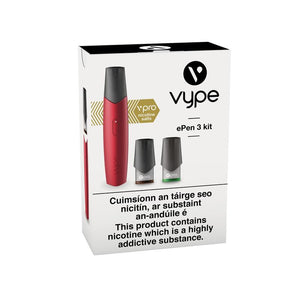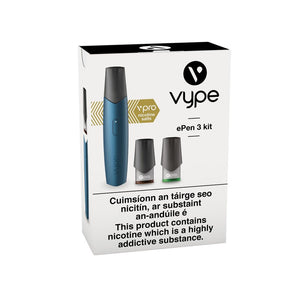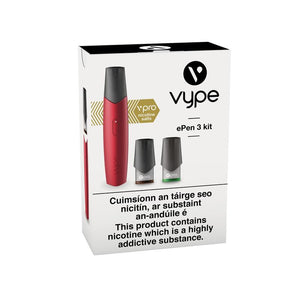 Vype ePen 3 vPro Starter Kit
Description
Introducing the Vype ePen 3 vape pen, with vPro cartridges. Powerful system, ergonomic design with a wide selection of flavours. Based on 6-watt battery power.
Please Note: The Vype ePen 3 is only compatible with Vype ePen 3 Catrigdes
Contents
1 x Vype ePen 3 eCigarette
2 x Vype ePen 3 vPro Cartridges (Master Blend and Crushed Mint) in 12mg/ml
1 x Micro USB charging cable
1 x User guide - please read before use
Features
650mAh Battery Capacity
Full Battery Charge within 2 Hours
Easy Click-Fit Cartridges
Zero Leaking
Very Easy to Use and Completely Hassle-Free
--
For adult smokers and vapers only. Vype e-cig contain nicotine. 18+ only. Read leaflet in pack. All Vype products comply with Irish and EU law and all our ingredients have been tested for their suitability for vaping.