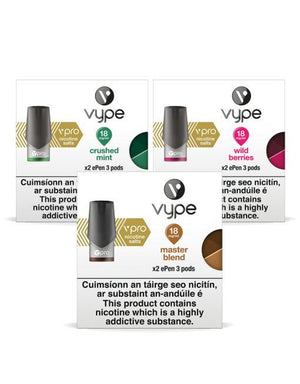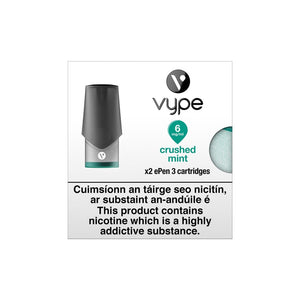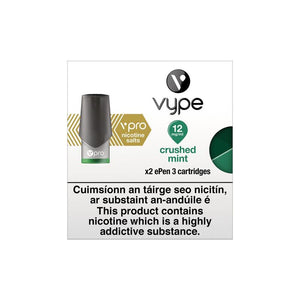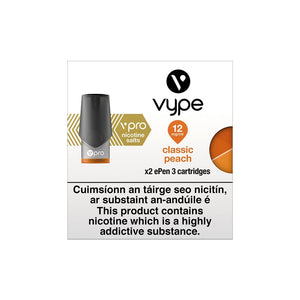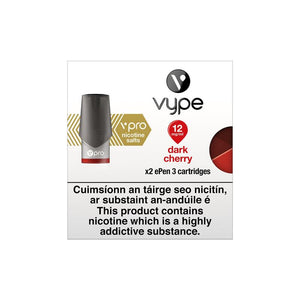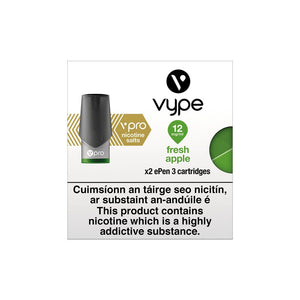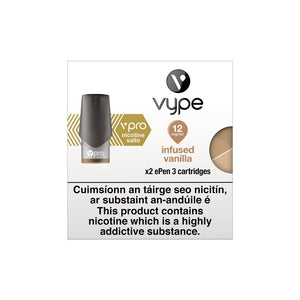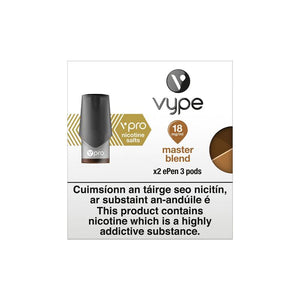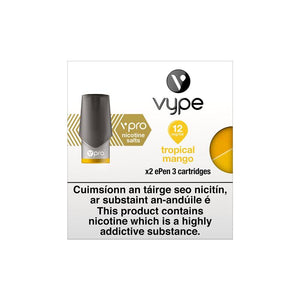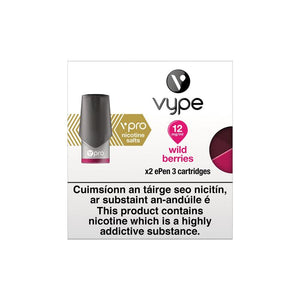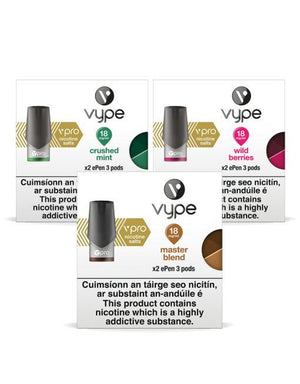 Vype ePen 3 Cartridges
Vype ePen 3 Cartridges
Bottom of Form
Description
The pack features two Vype ePen 3 Cartridges that will deliver up to 1080 puffs depending on usage.
Contents
2 x Vype ePen 3 Cartridges
1 x Information Card
Features
Use with the Vype ePen 3 only
Pack contains 2 ePen 3 Cartridges delivering up to 1080 puffs
Available in 0mg/ml | 6mg/ml | 12mg/ml vPro | 18mg/ml vPro
--
Vype electronic cigarettes may be hazardous to health and contain nicotine which is addictive. Vype electronic cigarettes are not suitable for use by: persons under the age of 18; persons who are allergic/sensitive to nicotine; pregnant or breast-feeding women; persons who should avoid using tobacco or nicotine products for medical reasons; or persons with an unstable heart condition, severe hypertension or diabetes. Keep Vype products out of reach of children.
OPTIONS AVAILABLE FOR DROP DOWN BOX