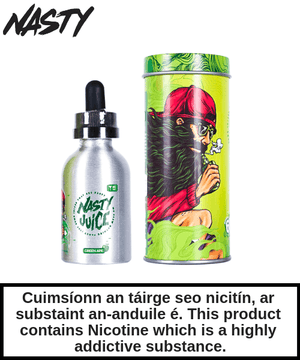 Nasty Juice – Green Ape
The Flavour: Nasty Juice – Trap Queen, This flavour contains a flavourful ripe strawberry fruit freshly harvested from the farm. You'll be thrilled with the freshness and the sweetness that will make you feel like you're in a strawberry farm.
This is a 60ml short filled bottle which contain 50ml of E-Liquid with a nicotine booster available if required.