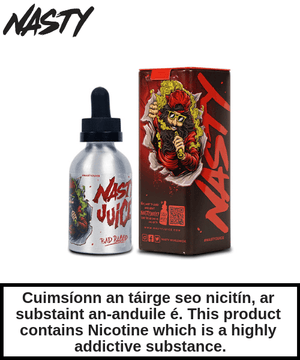 Nasty Juice – Bad Blood
The Flavour: Nasty Juice – Wicked Haze, This time we come up with a widely favoured flavour, a mix of blackcurrant and lemonade that creates an incredibly extraordinary exhale taste. Lemonade layer is perfectly blended without overdoing it, creating a heavenly feel.
This is a 60ml short filled bottle which contain 50ml of E-Liquid with a nicotine booster available if required.