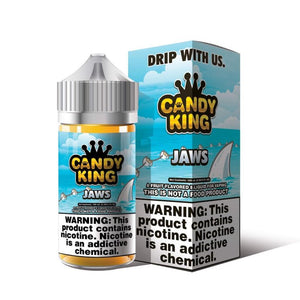 Candy King- JAWS 100ML 0MG
Candy King Jaws eJuice is a multi-layered "jaw breaking" flavors. Jaws vape juice by Candy King delivers a sweet and satisfying experience. Give this fruity and candy flavored ejuice a try today!
This is 120ml shortfilled bottle which contains 100ml of e-liquid with 2 nicotine boosters included.
INCLUDES 2 X NICTOINE SHOTS
RATIO: 70/30 VG/PG