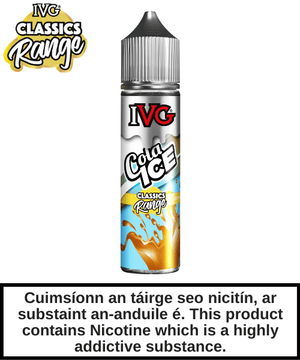 IVG Classic – Cola Ice 50ML
The Flavour: IVG Classic – Cola Ice, Your all time favourite fizzy cola, served with cool ice. If you like a nice glass of cola with ice then this is the flavour for you.
This is a 60ml short filled bottle which contain 50ml of E-Liquid with a nicotine booster available if required.