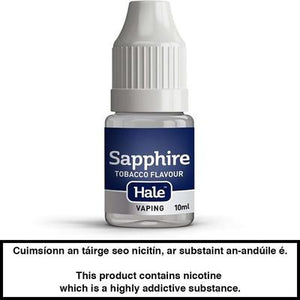 HALE SAPPHIRE 10ML ELIQUID
Crafted by a team of specialists, Hale tobacco ranges are premium and loved by vapers worldwide. Backed by a guarantee of e-liquid excellence and blended to perfection, Hale e-liquids will provide you with clouds of flavourful vapour.
A strong and classic tobacco flavour.
Bottle size 10ml.
AVAILABLE STRENGTHS: 6MG, 12MG, 18MG