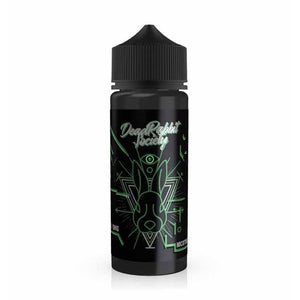 DRS GREEN 100ML 0MG
Flavour - Kiwi and Lime with an Icy touch.
DRS Green Rabbit is a soft, sweet, juicy and full-flavoured taste explosion. Perfectly balanced with fresh kiwi and lime followed up with frozen ice.
This is a 125ml bottle containing 100ml of eliquid. Nicotine shots available if required.
Ratio 70/30