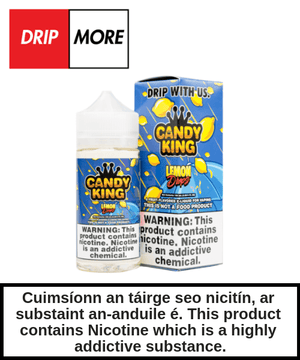 Candy King – Lemon Drops
Lemon Drops by Candy King e-liquid is an old fashioned lemon flavoured candies favourite that's smooth on the outside and slightly chewy on the inside. This juice is made with a zesty fresh lemon flavour along with a nice balance of sour tartness and sweet sugar. 
This is 120 shortfilled bottle which contains 100ml of e-liquid with 2 nicotine boosters included.
INCLUDES 2 X NICTOINE SHOTS
RATIO: 70/30 VG/PG